Developing Effective Cell- and Gene-Based Therapies
New techniques for clinical use in treating regenerative, immunomodulatory and anti-fibrotic settings for a range of disease conditions.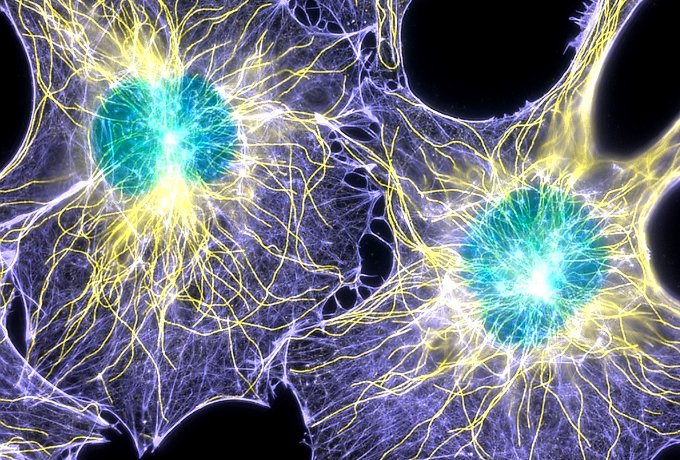 Background
Cell and gene therapies have been tested in multiple human clinical trials and have made important medical advances, most notably in blood cell diseases and cancer. Pre-clinical testing of cellular therapies across a wide platform of disease models is of great benefit and applications for cell therapies have been considered in regenerative, immunomodulatory and anti-fibrotic settings for a range of disease conditions.
Technology Overview
The University of Birmingham has developed a state-of-the-art GMP Manufacturing Suite for Advanced Therapies development.
Licensed by the MHRA for the manufacture of Advanced Therapy Medicinal Products (ATMP) for clinical use, experts within the Advanced Therapies Facility (ATF) also benefit from a Specials licence allowing the manufacture of products for use in selected patients outside of clinical trial settings. The ATF is situated adjacent to the NIHR/Wellcome Trust Clinical Research Facility, where manufactured products can be administered to patients in an appropriate clinical environment.
Through collaborative research with partners and clients the Facility strives to further the development of effective cell-, tissue- and gene-based therapies, in a predominantly clinical trial environment.
Further Details:
The GMP Manufacturing facility is comprised of:
Two clean room suites cascading from Grade D through to Grade B classification.
Class 2 safety cabinets and isolators within the Grade B areas offering a Grade A environment for manufacture.
State-of-the-art cell sorting technology including CliniMACS and Prodigy systems.
A dedicated QC laboratory.
GMP compliant storage areas containing freezers and liquid nitrogen units (including controlled rate freezers).
Benefits
The Advanced Therapies Facility offers an end-to-end collaborative service with an experienced team providing expertise and advice on protocol development, and involvement in all aspects of technology transfer, process validation, manufacture and quality control.
A contracted Qualified Person is available for the certification and release of product, and services can be developed or tailored to your requirements. These include access to a licensed GMP Manufacturing Facility for the production of cell, tissue and gene-based therapies, including any or all of the stages from pre-clinical protocol and assay development through to the manufacture, QC, certification and release of the final product.
Applications
Immunotherapy, cell and tissue based therapy, gene therapy.
Pharmaceutical and academic sectors including Contract Research Organisations nationally and internationally.
Opportunity
The Advanced Therapies Facility at the University of Birmingham is seeking collaborative and contract research opportunities from both the public and private sectors.